For anyone who has had trouble using Street View on the iPhone, I hope this helps. Last November, Apple release iPhone firmware 2.2 which introduced Google's Street View to the iPhone's "Maps" application. This was a new feature I was trying to use while I was on vacation this last December in Washington State. But at the time I was a unable to figure it out.
Now that I am back in Juneau, I have had some time to dig around the internet and figure out how this works. Here is a step-by-step of what you have to do to enable use Google's Street View.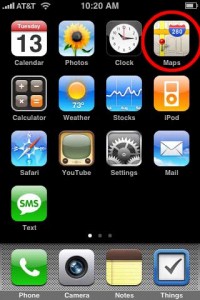 Step 1.) Launch the 'Maps' application on your iPhone by tapping on the icon.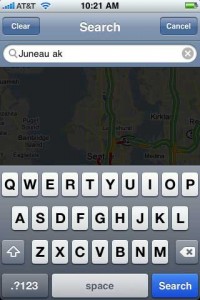 Step 2.) Type in any city or location that has Street View enabled.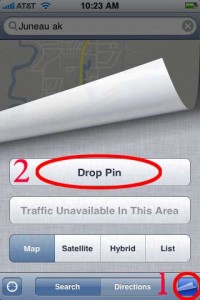 Step 3.) On the bottom right of your screen tap on the "page" button and then tap on the "Drop Pin" button located on the middle of the screen.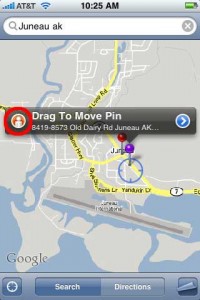 Step 4.) Drag the "Drop Pin" to the location on the street you want to see. Then tap on the "person" icon on the left side of the pin. This will activate Street View on your iPhone.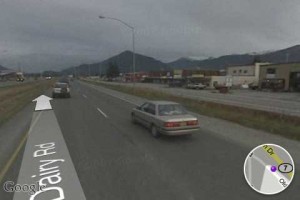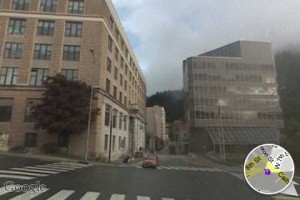 Using Street View on the iPhone is pretty amazing really. I would argue that it's better then using it on Google's maps website. It's very fluid, and quick to respond to your figure swipes, pinches, and taps. Having the little GTA map circle on the Street View screen helps you know which way you are looking.