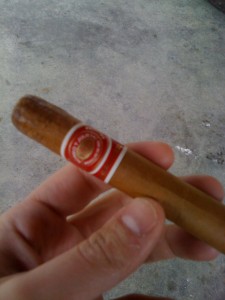 I enjoy a good cigar. There is nothing like it. I thought I would share with you a couple of my favorite cigars that I always have in my humidor.
Arturo Fuente creates a cigar known as the Hemingway Classic. It's a mild to medium strength cigar in a medium brown colored wrapper. My brother, Abe turned me on to this guy and I have always had one close by ever since. It is probably my favorite cigar that I smoke. The box these cigars comes in too is really quite nice as well and I think could be repurposed into a great many things.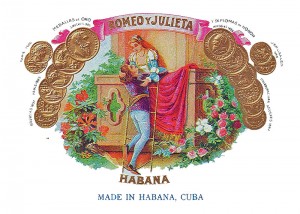 Romeo y Juliet is another brand I really enjoy and discovered early on when I first picked up cigar smoking. I was actually attracted to the logo first. It just worked out that I liked the cigar too. The 1875, or the Reserve are both great options under the Remeo y Juliet brand. The 1875 is the more mild of the two and I tend to smoke them more than because of that. Just depends on my mood.
Because I smoke cigars I get asked how I like to cut my cigars and what do I use to light them with. I don't think this matters. I don't think the cigars you choose to smoke matters either. Just smoke what you enjoy and cut and light them the way you want. But, to answer the question I use a punch to cut my cigars and a Zippo lighter to light them.