Shaving is something that has historically never been an enjoyable experience for me. Shaving cream always dried out my face and shavers like The Gillette MACH series of shavers dull to quickly and cost way to much to keep replacing the blades. But then I learned about  "Traditional" wet shaving.
Basically, a friend of mine turned me onto this guy on youtube who taught me how to shave like a man. In fact, my friend likes to say "he's probably single-handedly taught half the internet to shave". That's how good we all think he is.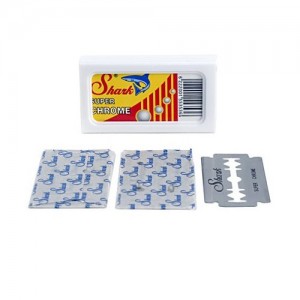 Earlier this year, I logged onto Amazon and picked up a traditional shaving brush and soap. I also picked up the Merkur Double Edge Razor. Also known as a safety razor. Your grandfather probably had one. The blades cost a fraction to replace compared to Gillette's cartridges. The resulting shaving of using a safety razor while wet shaving is amazing. Closest shave of my life. Shaving is no longer a chore either. I actually look forward to doing it in the mornings.
My new found joy and enthusiasm in wet shaving has resulted in writing a post for the website, Sharpologist. Which is run by the same guy who made the youtube videos that have taught the internet how to shave. I hope you will all check out my post there and maybe learn about wet shaving while you're at it.