Since January 10, 2011 I have been on the Slow Carb Diet as described in the book, The 4 Hour Body. I am happy to write that I am trilled with the results! I feel great. I look great. I have more energy than ever before. It's just amazing!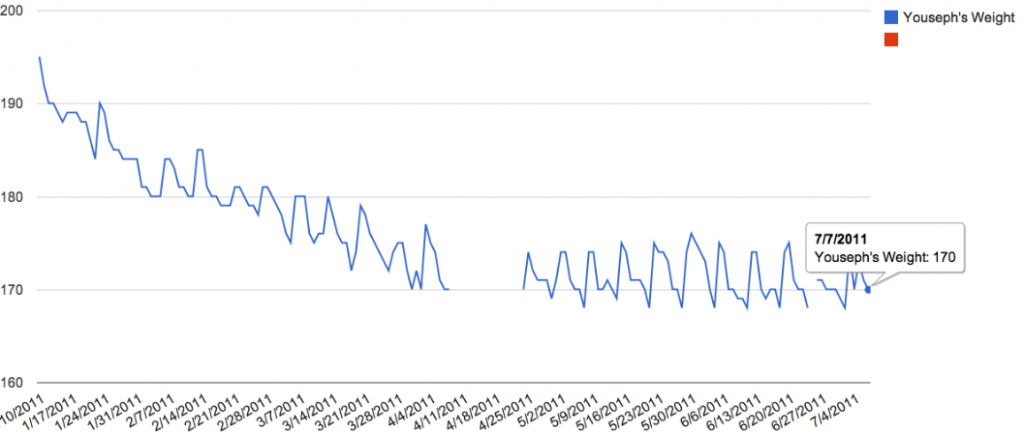 The image above shows my weight loss as I have documented it. Any gaps are the result of not being able to record my weight due to being away from my scale.
You may have noticed from the graph that I seem to have stopped making progress. This is true. I am currently within my BMI range. I could lose a few more pounds and tight up my body a bit more if I did ANY exercise at all. I am slowly talking myself into picking up the Kettlebell work out. If I do, I might just have to post some before and after photos.