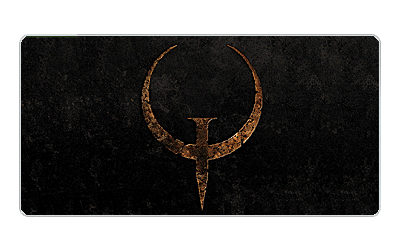 I think my all time favorite computer video game is the original Quake. Quake is a game that was developed by ID software back in the 1996. I originally played the game on a Packard Bell computer running at 133MHZ on a dial up connection and I was damn good if I do say so myself.
My friends and myself started a Quake Clan back in the day to take on other Quake Clans. We called our selves E.O.D (Elements of Destruction) and even made a website.
So I have had the Quake game for a while but have not been able to play it since I installed Apple's Macintosh OS X on my computer. In the last day or so I have come across two websites that have been very helpful in getting Quake to run on OS X.
fruitz-of-dojo, which has an app that works to run the normal version of quake.
Chaoticbox which has an app that will run the GL version of Quake. Which is what I have been playing the most and looks and runs great!
Mood: Im currently Sick, Maybe due to the dog bite