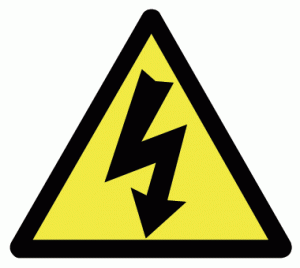 I was sitting in my office yesterday afternoon when the power went out. Living in Juneau you get used to that happening randomly. I soon learned after the power was restored that another avalanche, much like the one last year, took out a towers that provides Juneau it's electricity from the Snettisham hydroelectric damn.
According to the Juneau Empire website
An avalanche took down the Snettisham transmission line Monday afternoon that supplies Juneau with electricity, presenting the possibility of another energy crisis.

It's the second time in a year that an avalanche destroyed the line.

Monday's avalanche occurred at around 1:40 p.m. south of the capital, knocking out one of the same structures destroyed during massive avalanches last April.

Last year's disaster resulted in Juneau relying on costly backup diesel power for a month and a half, increasing utility costs for consumers and prompting residents to conserve electricity usage by one-third.

"We're going to be down for some time so we need to ask the community to conserve again like they did last time," Alaska Electric Light & Power Co. spokesman Scott Willis said.

After the company surveyed the damage Monday from a helicopter, Willis said it was too early to know how long it would take to repair the structure.

"Now that we see what condition the tower's in, and the towers next to it, we can start to develop a plan," Willis said. "I know everybody wants to know how long it's going to take, but we're just now getting into a plan. It's going to be days certainly, weeks probably and I don't know more than that."

Power consumption fell about 30 percent in April after the rate changes were announced. Residents reported a wide range of adjustments to conserve electricity, from swapping out traditional light bulbs for high efficiency compact florescents to using a clothesline instead of a dryer to putting timers on water heaters.

Ken Burch, a Douglas resident who likened last year's outage to "Juneau's Hurricane Katrina" and tried to rally support for AEL&P to protect the rebuilt lines in a May letter to the editor, said he wasn't surprised by the news Monday.

"They knew from the experience last spring this could happen. They've still chosen not to deal with it. It means we've got to keep pressure on them," Burch said. "I'm not sure if they've learned yet. This doesn't come as a surprise to me that this happened."

Shana Sellers of Douglas was upset that the city would be in the same situation again.

"Why haven't we done anything about it?" she asked. "Why haven't we done anything to resolve this issue?"

Damage was done to a "three-pole structure" identified as No. 3-5, which consists of three separate towers the company considers one structure. Each tower holds one wire, or one phase, of the three-phase line that travels the approximately 40-mile distance from the Snettisham Hydroelectric Project to Juneau.

"Last year there were three different structures in three different locations that were damaged," Willis said. "And this one, which was kind of in the middle, was the last spot that we were able to safely access. There was ongoing avalanche danger in this area more than the ones on either side."

The repair last year cost more than $3 million.

"It will be much less than that this year, I think, but it depends on how much more difficult it will be in the wintertime and that sort of thing," Willis said.

The weather is likely to hamper repair efforts because of the ongoing avalanche danger, he said.

"I think it's going to be a more difficult job," Willis said. "Now, the bright side is that it's just one (structure), not three and diesel fuel is cheaper now that it was last spring."

The town will continue to run on backup diesel generators at least for the coming days, Willis said. The company has a three-day supply it keeps in storage and was in contact with two oil companies about buying additional reserves in town.

As of late Monday afternoon, AEL&P had not yet discussed the likelihood of going to the Regulatory Commission of Alaska to ask for an emergency Cost of Power Adjustment to increase rates for Juneau consumers.

Rates went up by about 450 percent last spring.

City Manager Rod Swope said it is still too early to see what, if anything, the city and Assembly can do to help offset potential energy cost increases for Juneau residents.

"We've been here before, and we're here again," Swope said at an Assembly meeting Monday night. "At least we have some experience in the situation."

Willis told the Assembly that Anchorage consultants are flying to Juneau to look at possible temporary fixes.

Fortunately, Mendenhall Valley residents should be able to keep their wood stoves burning this week instead of using electric heat.

City Lands and Resource Manager Heather Marlow said it's unlikely there will be a valley air emergency and burn ban.

"The forecast is rainy, storm cells coming through, mild winter temperatures – none of the factors that contribute to air problems in the valley. This week looks great," Marlow said.