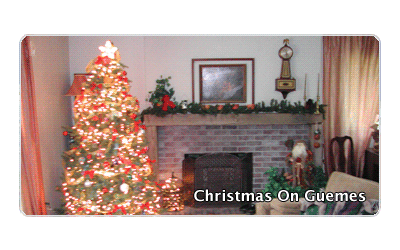 The Christmas brake from work and the Emerald City was very good. I enjoyed the time off. I woke up Friday and cleaned my room, which had been an epic mess since my return from Idaho.
After it was cleaned up and I got out of the shower I, said good bye to my roommate and headed north to start my long weekend.
Traffic on I-405 and I-5 was not as bad as I had anticipated. It was a little rainy and as a result it seems like everyone had forgotten how to drive but me. It took me about 2 and a half hours to get from Renton to Burlington where I stopped at the local Mall to finish up some very last minute Christmas shopping for Hannah's Side of the family.
While I was walking around the mall looking for gifts for everyone I felt someone pull at my arm and I saw that it was Erin who I had not seen in years. She sounded like she was doing very well was looking forward to Christmas. She was the only person I saw in the mall that day that I really remembered who she was. I saw a lot of other people who I recognized from high school and from living in Anacortes but I could not remember their names or who they where. I could tell by the looks in their eyes as we passed each other they where thinking along the same lines I was. So basically, No harm now foul.
Had Christmas with my mom and Kit on Guemes but that afternoon I spent with Hannah and her family. Gifts where exchanged. Stories where told. It was a good time.
I saw lots of Christmas lights and had way too much candy.
It was just a great weekend. I came back to work today feeling refreshed and recharged.