When the sun is shining, a light breeze is blowing and you couldn't ask the weather to be any better, Juneau, Alaska is a pretty amazing place. It's on day like this that my wife discovered a new hobby. She loves to fish. She, along with my brother Abe, who runs a fishing guide company called Hooked On Juneau, go fishing together.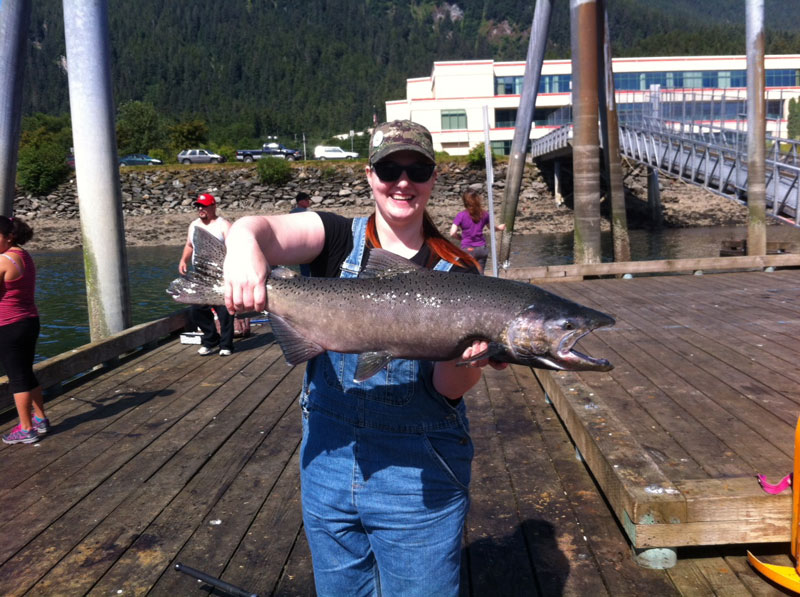 Last Sunday, Hannah got up and went out fishing with Abe's tour group, caught her second king and first three pink salmon ever. The thought of this is a little crazy to some who live here. Hannah and I have been a part of Juneau for the last seven years and neither of us have been very inclined to the nature side of things. Most people you run into around here enjoy going for hikes up the mountains, going hunting or fishing. Others enjoy boating around or rock climbing. So as my wife has gone telling her friends that she got her second ever king salmon and showing them her proud photos on her phone she gets a lot of strange looks and comments. Things like "You have lived here for ever. How are you only just now catching salmon?"
The short answer is just that she has not gone fishing before. This is starting to look like a new chapter in our lives. Well, her life. Becoming a fisherwomen.